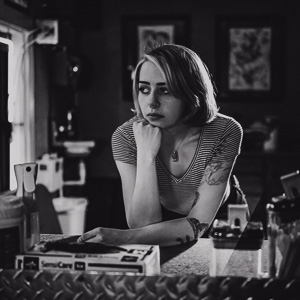 Hello! My name is Rayni, I'm 21 years old and a Colorado native. My journey with tattooing started 6 years ago when I was just 15. It all began with my mom. Wanting tattoos for herself, she bought me my first machine.
I did my first tattoo on her and was hooked right away.
My journey of becoming a tattoo artist continued in 2020, just after the first Covid lockdown. I fell in love with the color realism style of the head artist of a shop I stopped by one day. I was lucky he had time for a walk-in and I got a beautiful tattoo from him. He and I became quick friends. Eventually, he asked me if I would be interested in becoming his apprentice and training under him to tattoo professionally. I said yes, and started right away, building my skill in drawing and in tattooing.
I am very happy with the growth I have made since starting this career, and am proud that I grow more every day. I love my job, working with people and doing art. Being here and doing this every day is a childhood dream come true!
The strongest point in my tattooing is line work, nothing is more satisfying to me than putting down clean, crisp lines. I do traditional, stylistic, fine line, gray wash, stippling, and colorwork.
I hope to see you in the shop sometime!